Shipping & Returns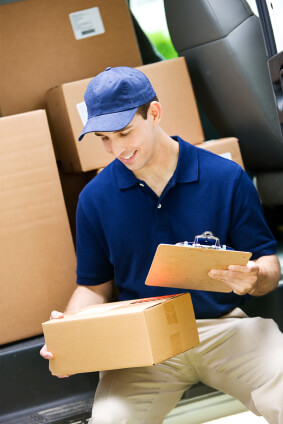 FREE SHIPPING on orders over $25. StockPins.com offers free standard shipping within the United States on all orders over $25.00. Generally when selecting standard shipping you should expect to receive your order in 5-7 business days. Priority Mail offers a great value and quicker delivery (generally 3-4 business days).

A Note on Holiday Orders: Please note - we do not ship on Saturdays or Sundays so please consider that when selecting a shipping method. Also - Please, please use the Date Needed section on the order form so we know when you need these in your hands. Finally, pay attention to the descriptions on Engraved Items. Engraving takes time - so your order will not ship immediately. Allow the engraving time as listed on the item when selecting your shipping method.



To Our friends in the UK - Standard shipping (US Postal First Class Mail) is the least expensive option - generally it takes up to 2 weeks to arrive. US Priority Mail is Faster (4-5 days). If you do need expedited shipping then UPS Worldwide Express or Expedited service is the way to go.

Although most packages are shipped out the same/next day, we do not guarantee all shipments will ship on the same/next business day. We allow up to 3 days to process all orders. If inventory runs out on certain product we will notify you only if you package will ship after our allotted 3 days. If you feel that your package should have arrived and it hasn't please call us at 1-800-856-0595 for your tracking number.(if applicable)

During Checkout there is a place to indicate the date by which you need the items in your hands. If you need the items your ordering for a certain date, PLEASE fill this section in. Also - please take extra care in selecting an appropriate shipping method. For example, if you order on a Saturday and need an item for Tuesday - Don't select first class mail. There is also a checkbox that will authorize us to change your shipping method so that you receive the items on time. We can only change your shipping method if you select this box upon checkout.

**We will NOT Ship to RI residents
Our Shipping methods include:
FedEx Overnight
UPS Ground Commercial
UPS Ground Residential
3 Day Commercial
3 Day Residential
International Mail
Priority Mail
First Class Mail
*if quantity does not allow for First Class Mail, shipping will be automatically upgraded to Priority
Return Policy
It is our policy to honor returns up to 30 days to receive a full refund (minus 15% re-stocking fee). Large orders over 1000pcs are considered custom and may not be returned.


PERSONALIZED ITEMS CANNOT BE RETURNED